The World of Lead Generation Marketing at a Glance
SEO, PPC, email marketing, social media — all of these can be spectacular sales lead generators … or spectacular flops. It all depends on execution.
Many businesses are in for a rude awakening when they embark on a lead generation Internet marketing campaign, when they realize how complicated and technical the campaign process is. PPC management firm Straight North created the Lead Generation Ecosystem infographic to help businesses take it all in, to understand their options for campaigns and the best practices for managing data collection, information flow and conversion optimization.
Perhaps the most important things to keep in mind when reviewing the infographic are making sure all the right pieces are in place below and to the right of the Company Website hexagon, and making sure all the pieces are there.
A couple of very important things that frequently get left out:
Phone call tracking, without which you cannot tell where phone leads came from and thus how well or poorly your campaign is working.
Lead validation, without which you cannot tell which campaigns are producing leads rather than merely producing conversions. (Non-leads make up about half of all form and phone conversions.)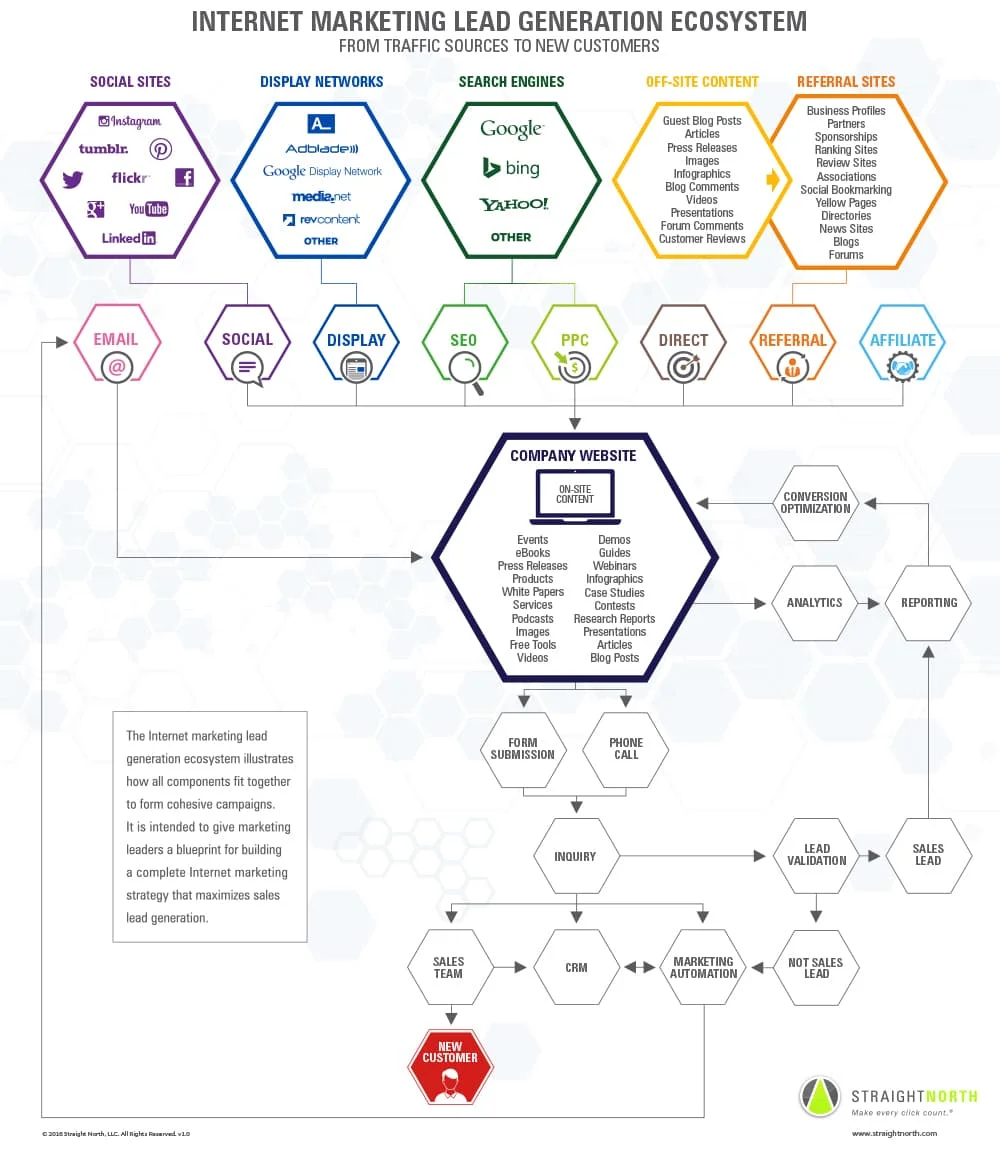 Infograhpic created by Straight North, a PPC campaign management firm
Guest author, Brad Shorr:
With more than 25 years of working in sales and marketing, Brad Shorr is Director of Content Strategy at Straight North, an SEO, PPC and website design company in Chicago. Brad has been featured in many popular online publications including Forbes, Moz and Smashing Magazine.